Everyday, a conversation will occur around you. You could be having a chat with your friends and family, or you could be sat in a cafe like I am listening to the conversations around. It's not just auditory though – we see it on social media, in the newspapers and magazines, and on TV. Conversations cover a range of topics; whether you remember them or not is a different matter.
This blog post is stepping away from Pinterest (I know… rebel…) but it's a post I've been meaning to do for a while. With the recent events that have been occurring over the last couple of months, we should be having more conversations and be open to each other – no matter how difficult the talk is. It's about uniting together and listening to each other (even if we don't agree on the same matters!). In this post, I'm going to explore 4 influences for me when it comes to conversations – so grab yourself a brew, make yourself comfortable and read on.
When Strangers Meet
The other day, I was in work's bookshop when I came across this book. Now, with anything to do with TED Talks will interest me, but this book in particular caught my eye. Partly because of the topic itself and also because of an different form of social media app that I've been using (I'll get onto that shortly).
Kio Stark is a consultant who teaches and speaks about stranger interaction and how we can relate to technology. Her books, such as When Strangers Meet, and Follow Me Down, explores this topic in different ways. Her TED Talk raised some points like we're taught from early on in life that "strangers are dangerous" – but actually, research has proven that you're more likely to be open and honest to a stranger than a friend or family. Now I'm not saying go and tell your deepest darkest secrets to Mrs. Jones who you occasionally bump into on the way into work – but talking to a stranger about how your day has been, or an item you've both seen in the shop, could show common ground with each other. As Kio says, it demonstrates a social meaning.
Kio also sets a challenge for the audience to give eye contact to a stranger, smile and strike up a conversation. For some people, it's easier said than done and I completely understand. One thing I admire about my upbringing in Hull is how friendly everyone is, so for me it's the norm to smile at someone if I catch eye contact and say hi. You do sometimes get confused reactions from people – but typically we're all friendly up north.
Duet
Moving on to technology, this talk also struck a chord in me. Mainly because of Duet – an art project which connects people between India and the UK. This was developed by Quicksand (located in India) and Invisible Flock, a company based in the UK who I did work experience with years ago while I was at University. It's a mixed interactive platform of an app, a website and installations around the UK and India which shows the conversations everyone is having on the app.
The way the app works is a pair (one from the UK, and the other from India) are linked together and are both asked one question a day. Both participants writes their response (can be long or short) and will show once both participants have answered. The only thing you know about them is based on their responses on the question – I'll never see a picture of them, and likewise they won't see a picture of me. They won't even get my name! Now that's taking another level when it comes to talking to a stranger!
You can download Duet on iOS & Android, or visit the web platform to see the conversations here.
The #ListeningProject
BBC Radio 4 and the National British Library have been running The Listening Project where the aim of the project is to capture conversations we have, and archive them to listen back to in years to come. As part of City of Culture, The Listening Project has had the people from Hull sit in their sound proof booth and have an open and frank conversation for an hour. J (from work) and I took part in the project where we talked about our own experiences of Higher Education, and what the difference was between myself being born and bred in Hull, and J only coming to the city 10 years ago.
You may not believe me in when I say it was a surreal feeling – but with no distractions (not even looking on my phone!) and being closed off to the outside world, you focused more on the conversation in hand, and made me realise that I'm terrible with distractions when it comes to having a chat. I'm guilty of looking at my phone mid-sentence or while the other person is talking to me. That's something I'm working on!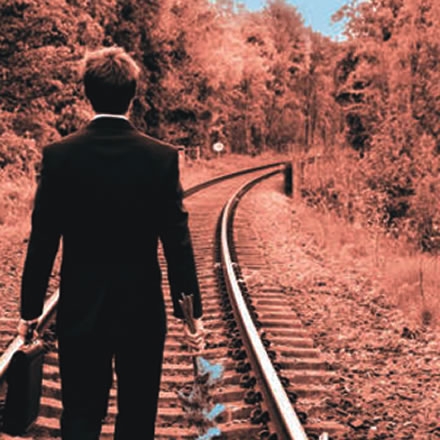 Don't Forget to Breathe
Hands down, this has been my favourite play of all time. Shakespeare – eat your heart out! In seriousness though, I worked on this production back in 2009 as part of the Edinburgh Fringe Festival as part of my freelance work as a Stage Manager. A two person play about a man and a woman who are at a train station, waiting for a train but getting to know each other. The female, Saz, is a peculiar but friendly character as she opens up a series of questions for the audience – she seems to know a lot about the pain the man, Charlie, is going through – but how?! They've never met!
Receiving positive praise at the Fringe Festival, including this 4 star review, the show highlights that a conversation with a stranger can have such an impact on you. Take a stranger coming to help you if you're lost, or vice versa – it's something you're not going to forget quickly
Why not tell me about a conversation you've had which has stayed with you? Add it in the comments below!